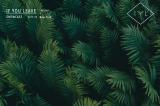 If You Leave Showcase
https://iylshowcase.tumblr.com/tagged/magazine
Shop 7, Dray Walk, The Old Truman Brewery | 07733229720

Launching on 7th December

Open to the public | Saturday 9th December - Friday 5th January

Open daily from 10am - 7pm (closed xmas eve, xmas day and new years day)

RSVP for launch - Here


The If You Leave Showcase is an exhibition that supports both up-and-coming and established photographers.

The concept is straightforward: 20 photographs, selected by 20 co-curators, showcased in 20 select venues. With the focus on a single image, as opposed to a series or a body of work, it is aimed at uncovering and promoting new talent in photography.

Join us for this exhibition opening, celebrating international contemporary photography, at the Shop 7 at the Old Truman Brewery off Brick Lane. All 20 images, carefully selected by our co-curators, will be revealed, accompanied by music, drinks and our exciting pop-up programme for the month ahead.

If You Leave Showcase | Twitter // Facebook // Instagram // Tumblr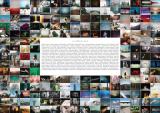 Security: The Old Truman Brewery estate is a secure site with 24 hour security, patrolling SIA accredited guards, and firm security procedures in place. CCTV, alarms, barriers and bollards are in place across the estate and entry may be subject to bag checks.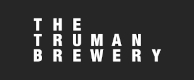 91 Brick Lane, London, E1 6QL 020 7770 6000
estates@trumanbrewery.com | www.trumanbrewery.com